Jamal clinches the BPGA Title after long time
November 3, 2018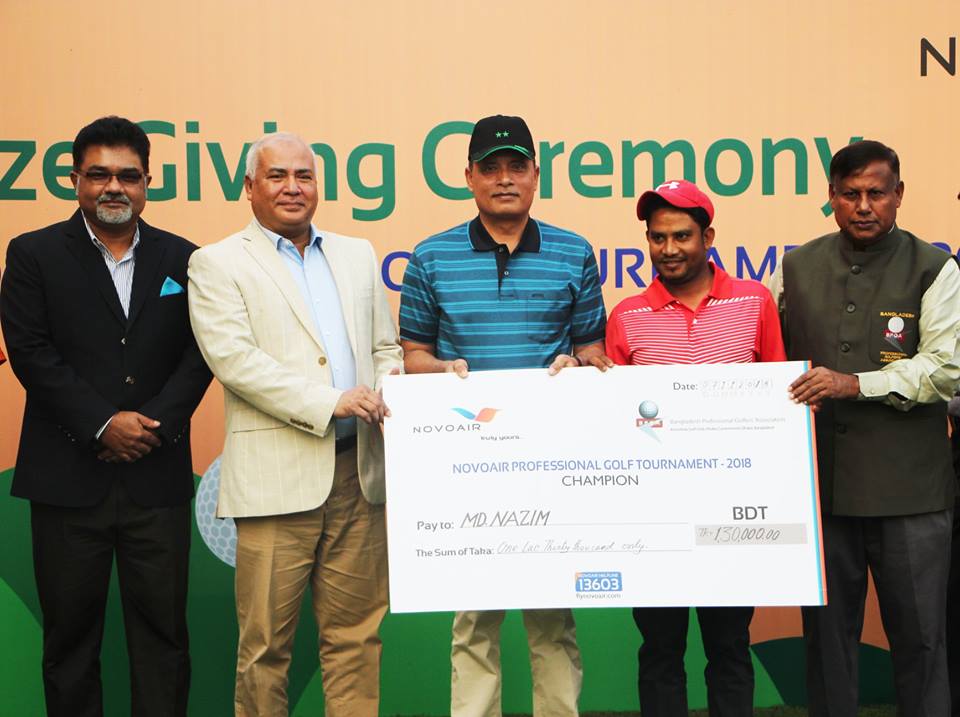 NOVOAIR Professional Cup Golf Tournament-2018" held at Kurmitola golf club, and concluded on Wednesday (Nov 7) through a prize giving ceremony to the professional golfers.
Vice President of Kurmitola Golf Club, Maj General Md Enayet Ullah, BSP,ndu,psc handed over the prizes to the winners of the tournament. With the patronage of NOVOAIR, Bangladesh Professional Golfers Association-BPGA organized the four-day tournament.
Md. Nazim has been the champion in this tournament. Md. S. H. Sohel and Mr. Zamal Hossain Mollah respectively scored second and third position respectively.
Managing Director, NOVOAIR, Mofizur Rahman, President of BPGA Asif Ibrahim, Secretary General Brigadier General GM Kamrul Islam, SPP (Retd), Kurmitola Golf Club, and BPGA and other eminent personalities were present in the concluding event.Prize giving ceremony of NOVOAIR Professional Cup golf tournament